My buddy Carl is a professional fly tier and a recent pattern of his,
the Golden Stonefly
, is a beautiful little fly with a great use of materials we all use. The biots, ribbing, scud skin, light dubbing and pheasant fibers are all perfect on this fly - and the golden color is just fantastic.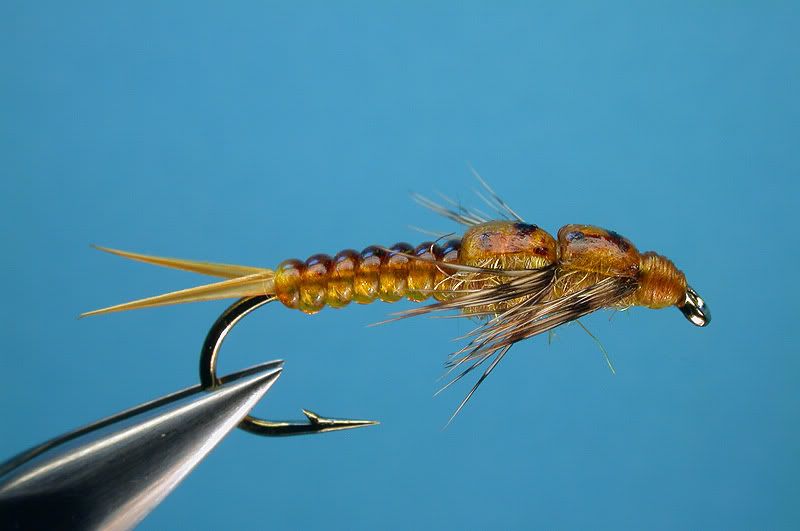 Thanks for the great fly Carl, and congrats on getting it picked up by the Montana Fly Co.!!