These are new - I've seen them on Instagram - then I googled them - these are pretty cool - add a little weight and color just behind the bead. I like the contrast. But do you think they work?
Made by
Bozeman Fly Goods
Bug Collars: Something New for the Fly Tying Industry
Fly tyers are always on the lookout for the latest and greatest; that new thing that will give them the extra edge to create better looking, more realistic bugs. The industry has seen some great changes and new products over the past five years. Here's a new one that caught my eye.
They're called Bug Collars, from the new company Bozeman Fly Goods. Well, what the hell is it?
Glad you asked.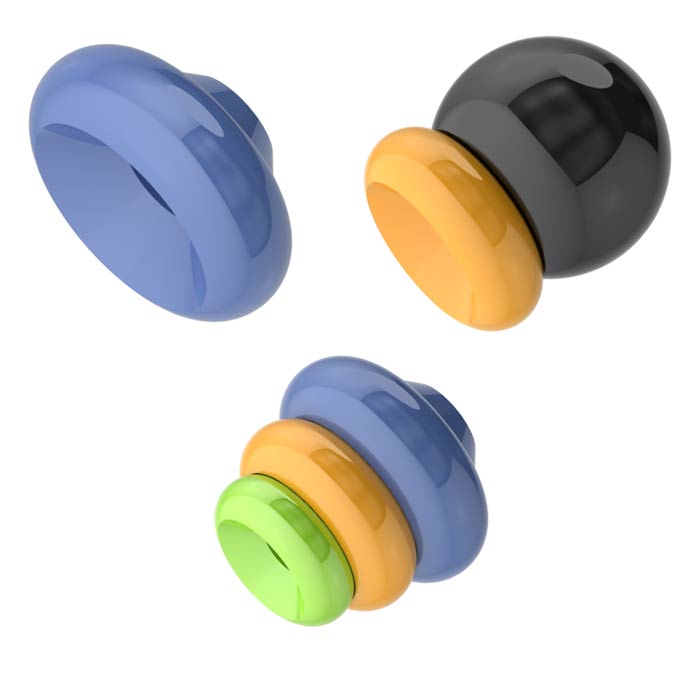 "Bug Collars are doughnut shaped brass beads that allow the tyer to quickly and easily add a "hots pot to their fly." (
Taken from the Bug Collar website). When you look at them and think about it, you can imagine numerous uses for such a bead. When I was first shown the beads weeks ago I immediately began to think about the different ways I could put them to good use. The most obvious and perhaps useful is adding a quick hot spot. Either behind a bead head, or further down the fly.
Bug Collars will be offered in five sizes and a whopping 30 colors, including plated, painted, fluorescent and metallic. I recently had a chance to see some of the colors offered and they definitely made me ooh and ahh. The cone on the Bug Collar is designed to fit snugly against the back of a bead, or to stack within itself. Pretty exciting stuff.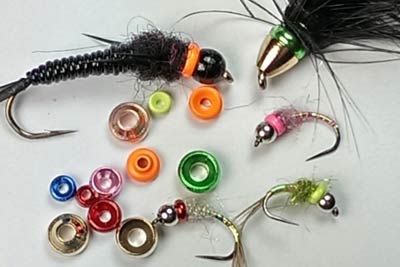 Bug Collars will be on shop shelves starting September 2014. They will be sold in standard packs of 25 beads per package, and will cost between $3-$6 it sounds like. However, you can preorder packs of 100 or 250 Bug Collars from now till August 1st. These mixed bags will contain all five sizes in a variety of colors so you have a lot to try and play around with. The 100 pack is available for a discounted $18 (
check it out here
), and the 250 for $45 (
you know you want it
). Pre orders will ship on August 15.
This product definitely got me excited and I can't wait to get some and put my creative juices to good use. You can follow
Bozeman Fly Goods on their website
, or on their
Instagram page
.